How can you keep your business up to date and current in 2019?
Paying attention to trends and upcoming fashions is one way. Here are a few of the areas the design industry is focusing on this coming new year.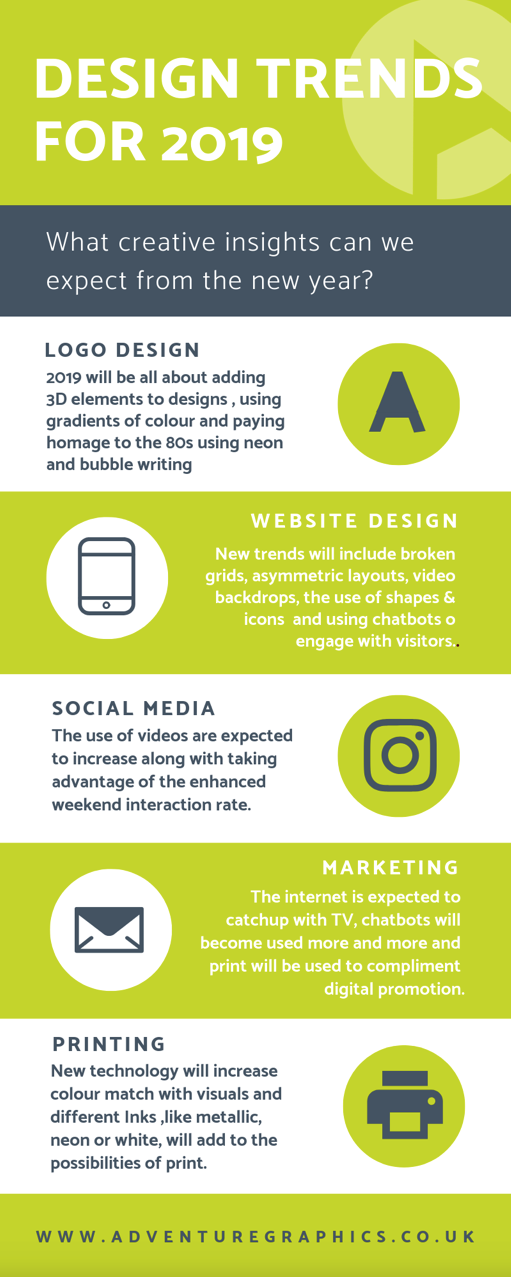 Don't forget, new trends don't have to mean a complete re-brand. Logo, website or marketing material refreshes are really underused and undervalued. If there's a design trend you like the sound of, talk to us about how it can be incorporated into your branding to enhance rather than replace.