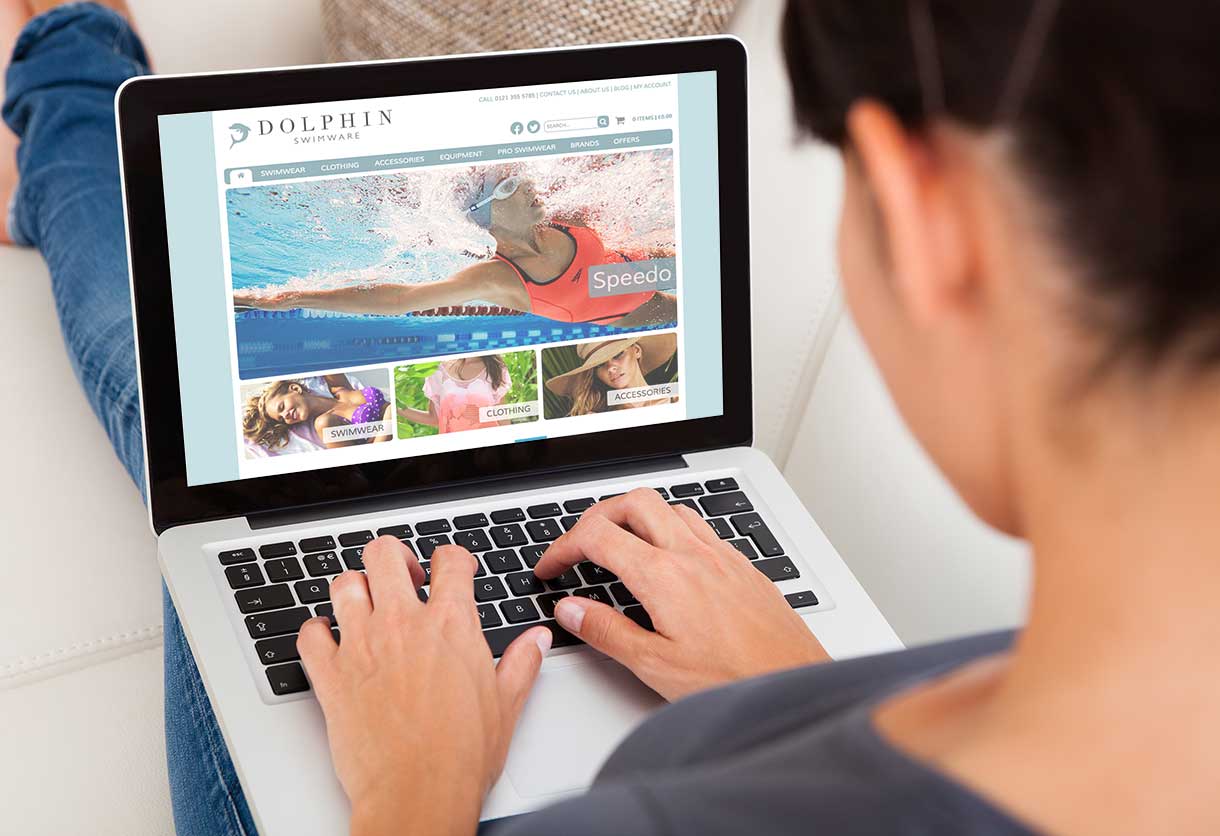 Independent swimwear retailer, Dolphin Swimwear, searched for a local company to provide a personal service during its website design and build.
Dolphin Swimwear wanted a complex e-commerce website to sell their swimwear range and accessories.
A bespoke website gave the most flexibility and meant that the team at Dolphin could create a back end system to truly meet their needs.
The website has grown and been adapted over the years to ensure that it continues to meet their business needs.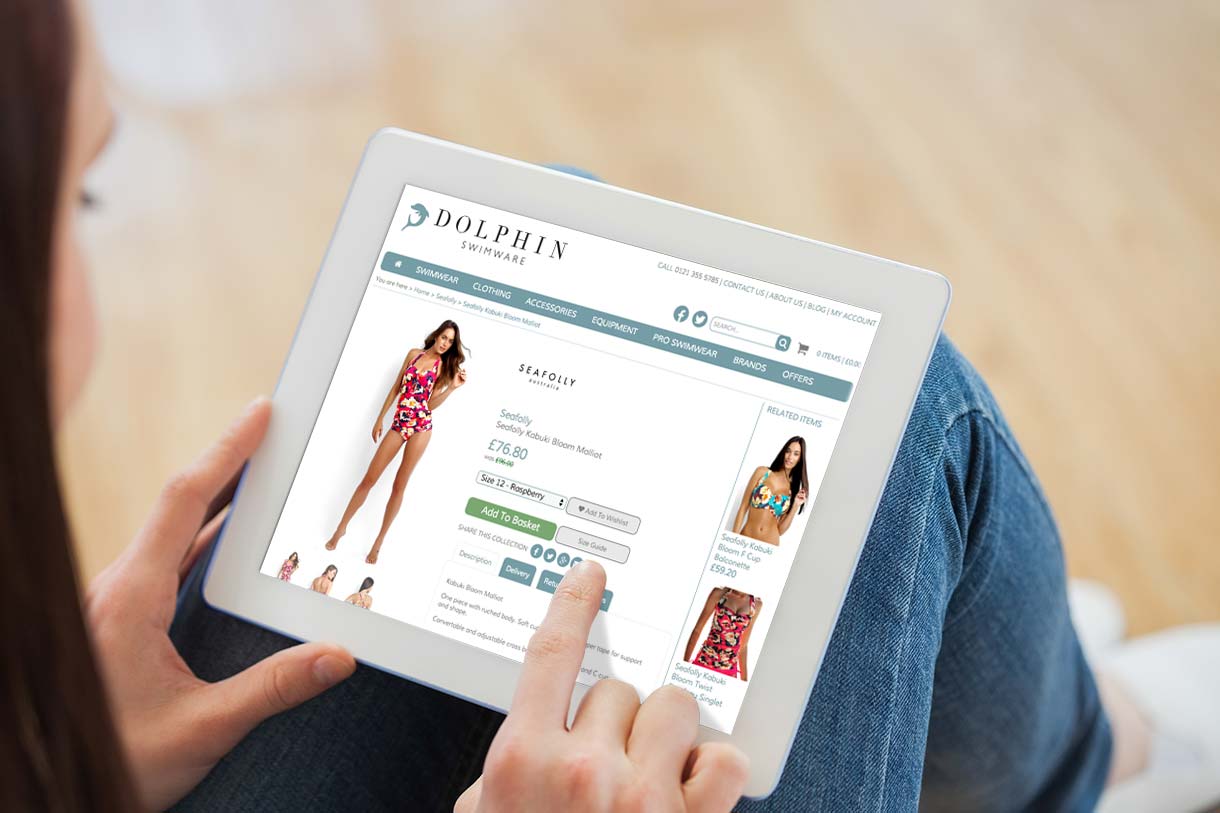 "The team at Adventure are fantastic, they listen and offer advice when needed; they also think outside the box which is helpful. The support they offer continues after the website is live and it's clear that they not only take pride in their work, but care too – they really are only a phone call away. Thanks Adventure".