Pop-up (or Pull Up) Banners are an ingenious little invention that allows you to advertise on the go or in your premises for a reasonably small outlay.
They are easily transportable due to their compact size when packed up so you can take them anyway and you don't need much room to store them either.
In a pop-up banner, you have a great space to use to share the information you want to or just to gain a bit more attention from passersby or current clients. They are not just for exhibitions or shows either. They are perfect for using on your premises to highlight new products or offers to your consumer.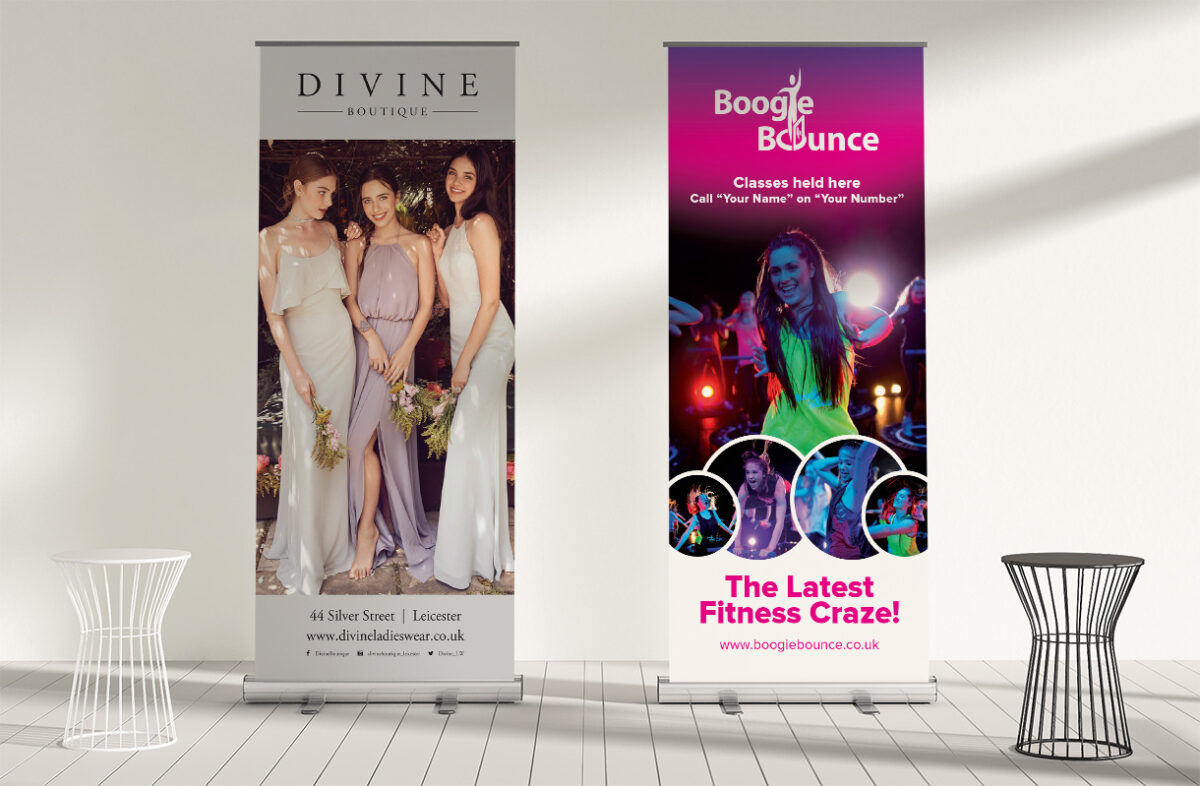 One of the mistakes many people make with banners (in the same way they do with adverts) is to cram the space available with as much information as possible. Ironically, rather than having more impact this overwhelming content has the opposite effect. People will switch off.
Less really is more.
We can help you create a punchy, powerful, captivating pop-up banner that achieves the goal you are after.
Sometimes that means thinking outside of the box and be a little different.
If you're after something more substantial, like full displays for exhibitions, we can help with these too. We can work with you to create engaging, dynamic and compelling stands so that your exhibition traffic can't help but stop and find out more.
Pop Up Banners start from £140 + vat

Larger Banners/Exhibition Displays – Drop us a line, we need a bit more information so that we can provide you with a cost.
"We really didn't know what we wanted on the pull up banner – we needed it for the shop and the fashion shows we do. Warwick knew exactly what we needed and we get so many comments about the banner. It really attracts people's attention. Thanks Adventure!"
Call us on 0121 354 1010 or fill in the form below to get a free quote.