It has been a real pleasure getting to know more about one of our most recent clients in honour of International Women's Day.
This year the theme for International Women's Day is STRIKE THE #BalanceforBetter POSE so we felt it was pretty apt grabbing 5 minutes with our lovely, passionate, local osteopath & clinic owner, Emily Ward.
International Women's Day is a global day celebrating the social, economic, cultural and political achievements of women – while also marking a call to action for accelerating gender balance. We're sure you will agree, Emily is a fantastic role model & advocate for women's achievements. She also has some timely advice about balancing your own needs with those of others too. Hope you enjoy as much as we did.
Thanks so much for giving us 5 minutes of your time Emily. You're the owner of Ebrook Osteopathy & Sports Clinic on Coleshill Street by Trinity Church and a qualified, practising Osteopath. How did you find yourself as creator and owner of an Osteopathy & Sports Clinic?
My parents are both self-employed, so I hadn't really grown up in a home of "normal people" jobs. It hadn't really occurred to me that working was something you could do for other people!
What do you think were the most important factors in you becoming an osteopath?
Human biology was always my favourite at school, but I think it came more from being interested in people, although a lot of people would just call it being nosey! I like to work out why people have a particular pain, and then devise a plan to solve it.
When did you set up Ebrook?
I originally started working for myself under the banner of Ebrook Osteopathy in 2014. I got my university results on the 20th of June, and was in ripping out the old carpet in our original offices 3 days later. I saw my first patient there on the 4th of August, which the team celebrate every year as the clinic's birthday. We normally have a BBQ with family and friends, but last year we opened our new clinic site in the centre of Sutton Coldfield on the exact 4th anniversary of that first patient appointment, which felt really special.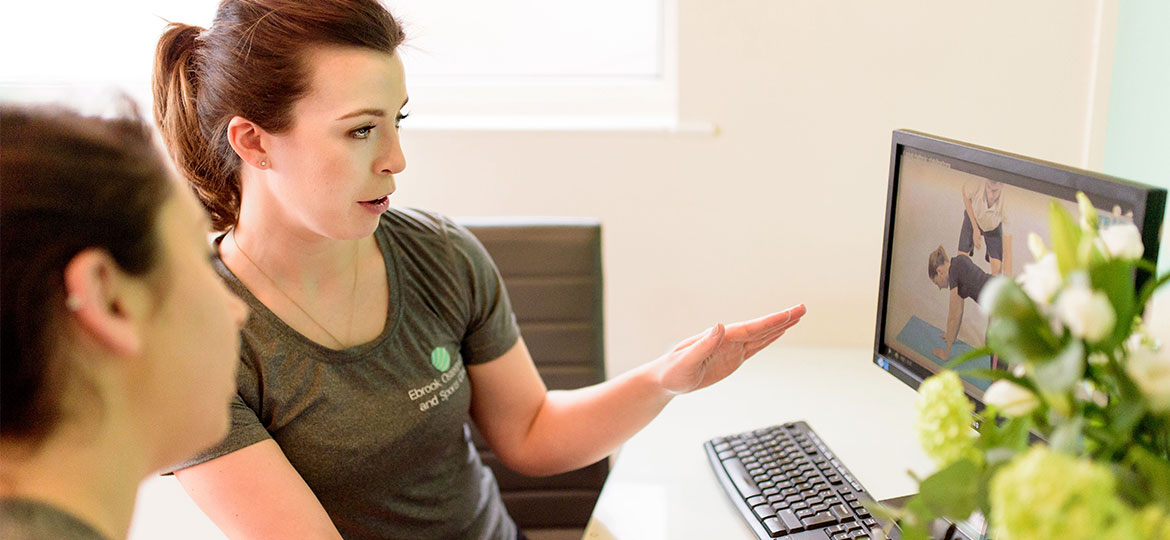 If you could, would you do anything differently?
When I first started out, I believed you had to be a master of everything. I've learned over the years that it's better to seek the help of an expert – which is why I asked Warwick to help with our logo redesign!
What values did you want your business to be based on? What was important to you?
We're big champions of evidence-based medicine; that's knowing exactly, scientifically whyyour treatment plan will work for someone. Our other big values are being progressive, and always having crystal clear communication with patients.
Do you see any common reasons why women seek out your expertise at your clinic?
We see women with all the same problems as men in clinic – tightness in their neck from desk work, injuries from a sport, lower back pain… We also see them for pregnancy-related back pains, which are obviously a bit more gender specific!
One thing that stands out about ladies' posture is the social conditioning by clothing to stand or sit with their knees together. Actually, women's pelvises are wider than men's' are – so we should stand with a wider base!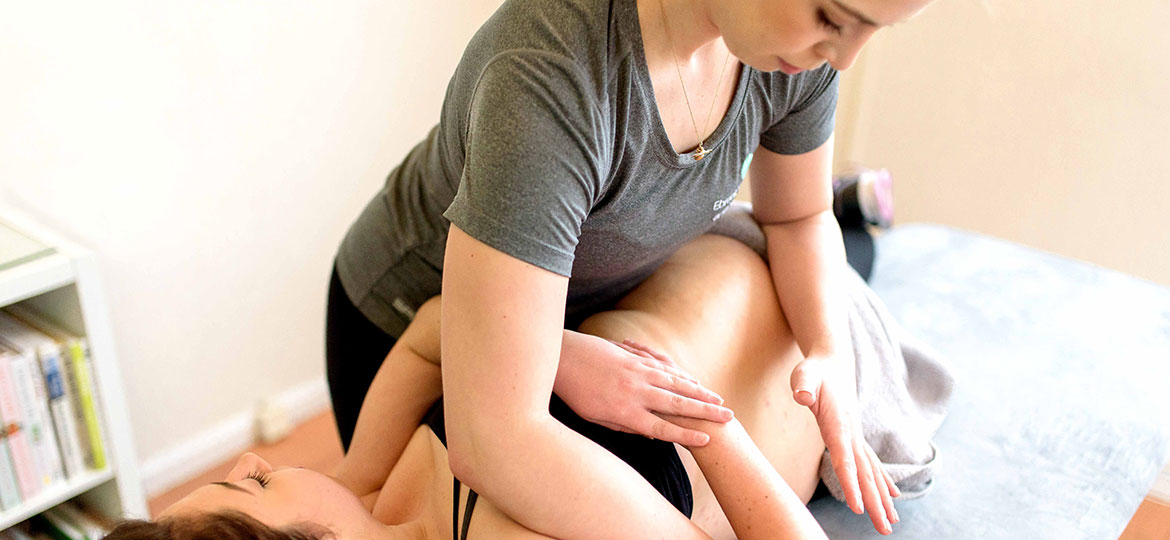 Do you feel any pressure being a female in your industry?
We're very lucky as osteopaths to be in an incredibly fair profession. Women make up about 51% of registered osteopaths in the UK at the moment, and there is no pay gap.
We have two daughters that are getting to that age of having to decide which direction to go with their future and it can be a really confusing time. What advice would you give to young women trying to decide what to do with their future?
Find something that energises you. If you find yourself in a job you can't get excited about, it's up to you to change it. You're the master of your own destiny!
What would you say are the 3 most important attributes to become successful at what you do?
Honesty, compassion and critical thinking – in both of my roles as a primary care practitioner and a clinic owner.
How would you advise female clients who visit you to look after their wellbeing?
Advocate for yourself! We see so many women who are the central cog in their households but spend the least amount of time caring for themselves. Take time out to go to the osteopath, go for a walk, go to Pilates… It's vital! If you stop working, everything else stops too!
What are your hopes/plans for the future with Ebrook Osteopathy?
We're in a big moment for the development of our brand at the moment, all starting with our logo redesign with Adventure Graphics. It's a really exciting time for our team!
Thank you, Emily! We love working with you, and your team, and are excited about the future too! If you are live near to Sutton Coldfield and need to take some time or some action to look after yourself definitely drop in or call Ebrook, you'll immediately feel at ease. You can also visit https://www.ebrookosteopathy.co.uk/ for more information.
Hope you've been inspired! Happy International Women's Day everyone. Let's work on STRIKING THE #BalanceforBetter POSE for everyone, looking after ourselves & celebrating the amazing women we admire and know.
Photo Credits go to the fantastic Lisa Carpenter Photography.
If you would like to take part in '5 minutes with…' drop us a line at hello@adventuregraphics.co.uk. We'd love to hear from you.