Today is Fire Prevention Day so we thought it was the perfect opportunity to chat to Mark Reindl, Managing Director at Saracen Fire Protection in Sutton Coldfield and his Wife and Office manager Sarah for our latest ' 5 minute with' blog.
Hi Sarah and mark – thank you so much for your time.
First of all tell us a bit about yourselves and your company?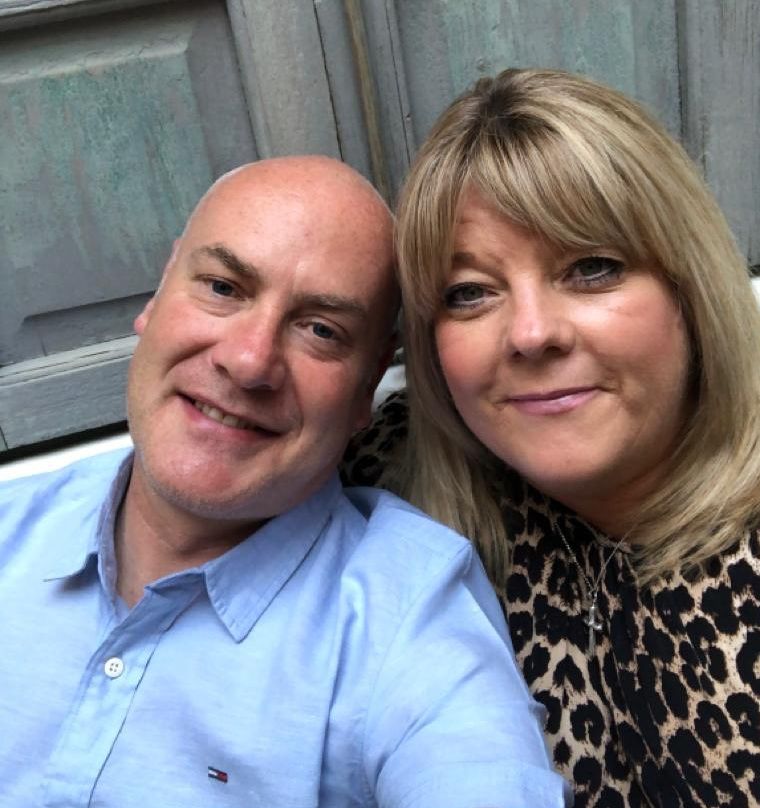 Mark:  I have been in the fire protection industry for over 20 years and finally decided that I wanted to set up my own, unique, company taking on board everything I have learnt making it different to what everyone else seems to be doing by providing a personal service to all our customers and not making them feel like just a number.
Sarah: Mark really takes great pride in ensuring his knowledge is always the best it can be and that our customers love to be able to pick up the phone and ask him about any queries they have knowing they will get the correct answer. From our customer feedback we know that having this confidence and support is really important to them especially as fire safety is changing all the time.
Mark: We feel that a lot of companies in our industry do not have that that level of support and you know, we're into our 3rd year now and its growing from strength to strength and we're really proud of what we do.
I'm sure your clients really do appreciate having such positive relationships with you. It must make it so much more reassuring. Do you work with certain types of organisations?
Mark: We work with all kinds of sectors – Education, Commercial, Facilities, Residential, offices & retail. All kinds.
Are they mainly in the Midlands?
Sarah: No. We cover nationwide – we have engineers, based on all areas. We can be all over the country in one day!
As you've already mentioned,  regulations are changing all the time, especially for things like fire and health and safety, How do you find companies keep up with these changes?
Mark: A lot of companies now do have an internal health safety member of staff to manage this for them as it is such a big part of running of any business but they can't do it all themselves and do rely on quality, external consultants to make sure they are dotting the i's and crossing the t's.
Sarah:  There are so many variables and things that can happen when the company rep is unsure and and that's when they can contact Mark (which can be quite often!).
What would you say are the most common mistakes businesses make when it comes to fire protection?
Mark: Not knowing when or how often maintenance is due on fire protection systems would probably be the most common.
Sarah: With our customers, we always contact them to inform them their services is due which eliminates this problem.
Mark: There can also be a lack of understanding with Fire Protection overall with it changing all the time, or sometimes it just gets forgotten until something happens or it gets flagged up.
I'm sure you must get contacted by people in a panic sometimes.
Sarah: We do, and there so grateful that we can advise and help them sort it out.
So, how can professional fire protection consultants like yourselves help businesses avoid these mistakes?
Mark: We basically take care of everything for them so they don't have to worry about keeping it up to date or organising anything.
Sarah: We always advise our customers when maintenance services are due and get them booked in and this eases the pressure and worry for them.
What about new businesses. I'm guessing that they have so much to think about that fire protection isn't always what springs to mind (even though I know it really should).What would advise be to new start ups?
Mark: Always arrange for a Fire Risk Assessment to be carried out to ascertain the levels of protection you require.  Once this is carried out all necessary requirements can be addressed and sorted out.
Sarah: Then you can set up ongoing maintenance packages as well once you know what you need.
And finally, on Fire Prevention Day, what 3 things should businesses do today to ensure they are meeting their legal and moral fire safety responsibility?
Mark:  Check that your Fire Risk Assessment, annual maintenance and staff training are all up to date.
Sarah: If your in any doubt at all call a certified fire safety consultant like us and they will be able to you.
Thank you so much Sarah and Mark, great advice and guidance for a topic I know can feel confusing. If you would like to find out more about fire protection for your business visit Saracenfireprotection.co.uk or call 0121 308 9391 to talk to one of their very friendly team.
If you would like to talk to us about your graphic and website design and marketing for your business drop us an email at hello@adventuregraphics.co.uk or call on 0121 354 1010.